Today Sophia and I decided to go grab a bite all by ourselves. Shopia ate pasta for the first time! Afterwards we just HAD to get dessert (it was Sophia's request not mine! haha) we went to a place called Menchies. It was pretty cool, we had never been there, you can prepare your own yogurt and they have all kinds of goodies (we were good and just added fruit ::wink::

making a mess not knowing what to wear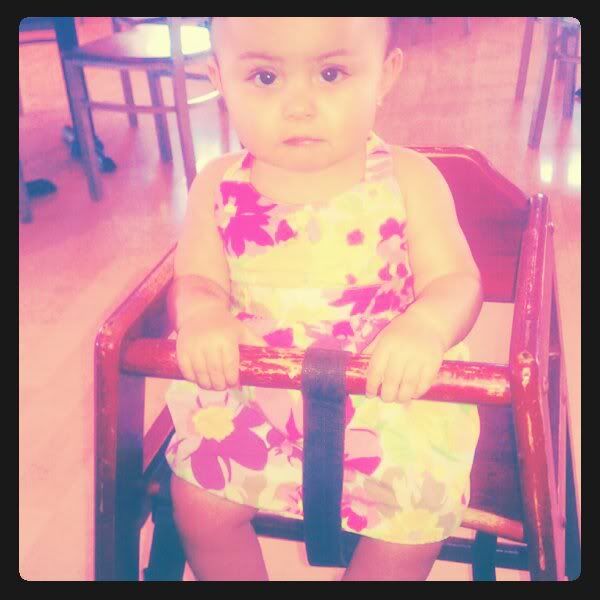 crazy me ordered a kids pasta bowel, she only eat a little bit and I ended up eating half of it
mom was trying to be good


yogurt time!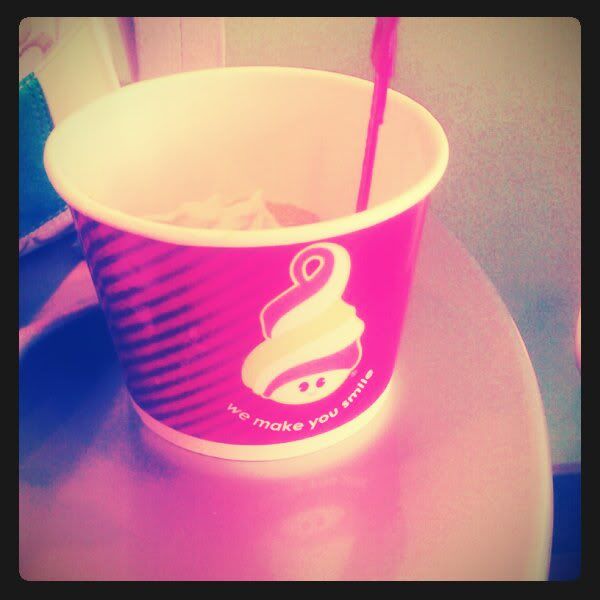 socializing :P
Nice day :)