Yesterday night was so not a good one. One of the things I've been so afraid of happened… Sophia fell off the bed: / Story is, she has been c0-sleeping with us since she is 3 months old. It has been a while since I've been meaning to transition her to her crib and eventually to her own room, but geez it's been so hard. I love having her next to me, waking up to that sweet smile, pulling my hair while calling me mumma in the mornings. Gosh, I've become that parent.. YES I HAVE. Before having Sophia I swore I would never in a million yrs would I ever co-sleep with my children. I would actually

c

riti

cize

p

arents that would do this. I couldn't understand why someone would want to sleep with a baby and not be able to move? How uncomfortable! Secondly, oh so damaging to couples relationships in the long run "ugh, these ppl must be very stupid"… Well here I am, learning that one should never say never; you can't criticize if you've never been in someone's shoes.

I know co-sleeping in the same bed has to stop for safety reasons now, I felt so guilty that she fell off our bed. It was the worst feeling hearing her cry and seeing her laying on the carpet (THANK GOD FOR CARPET) Anywho, it was very scary and we of course took her to the emergency room just to make sure she was ok. They did a CAT scan (she was all smiles in that machine) checked her out and thank my lord she was perfectly fine.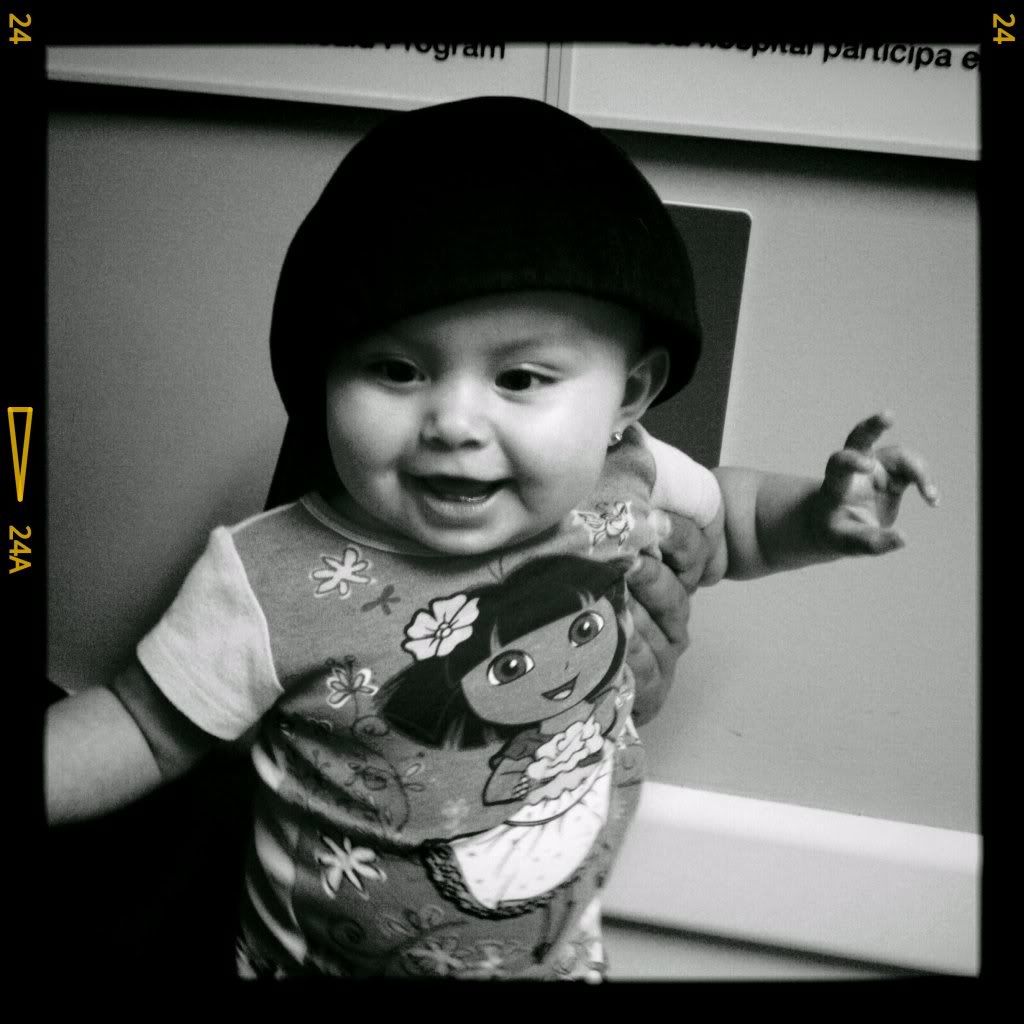 waiting at the emergency room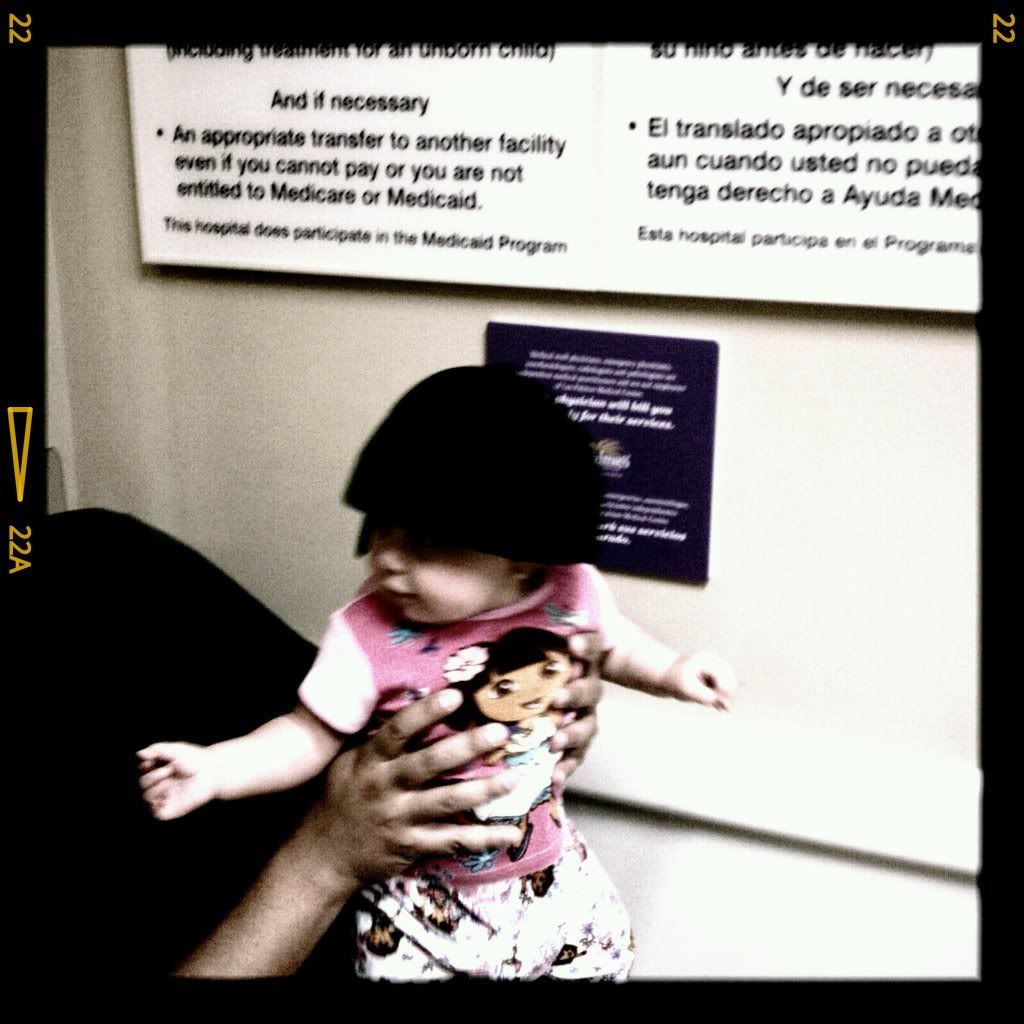 Reading (she actually has figured out that by moving her hand she will see a different image)
Well this is my not so nice post, but this mumma learned her lesson :( Now time to teach my lil Lady that Ms. Crib is her bed.